There is a Martha in every one of us
Sexy, crazy, wild, busy, happy,
tough strong beer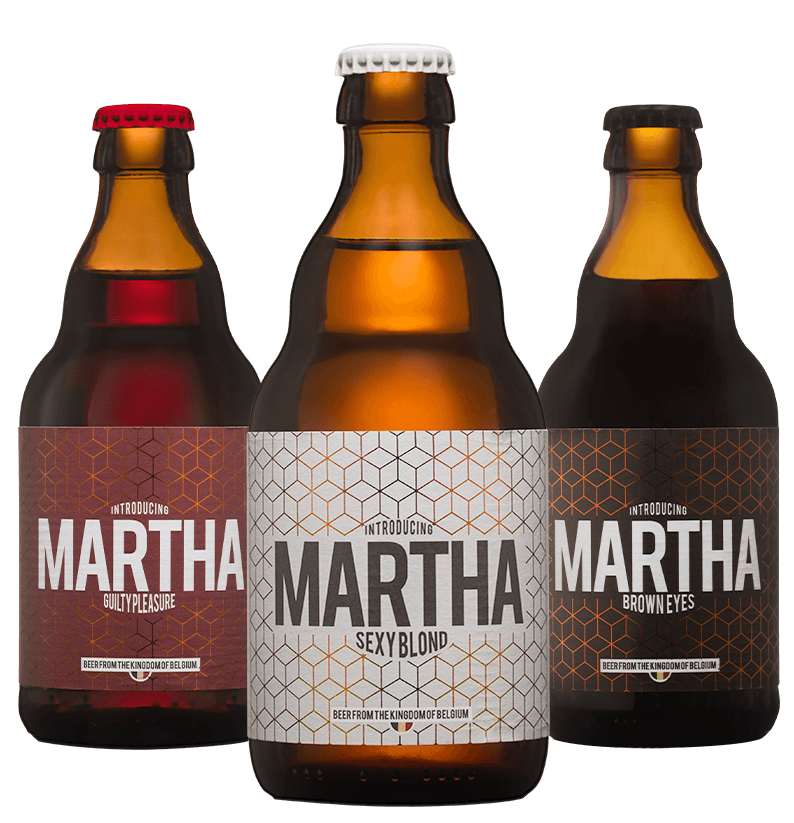 Martha was born in the 1920s in Heule, a small picturesque village near Kortrijk in Belgium. Loving beer as she was, she developed a unique premium recipe for her favorite brews. Today, her savoir-faire, her ideas and tradition are still very topical. Not only was she loved by everyone, but she was also sexy, crazy, happy, wild, busy and rough. Let us toast with love to Martha!

Martha Sexy Blond
This strong blond, high-fermented beer with secondary fermentation in the bottle contains carefully selected ingredients, such as high-quality malted barley and three types of aromatic hops from Belgium. A straw yellow beer with hints of white, dried fruit and cloves. Sweet start that is embraced by the alcohol present. A beer with a full taste, a refined aroma that turns into a slightly bitter aftertaste.
Alcohol volume: 8%
Taste bitterness: 30 EBU
Colour: 7 EBC
Pouring temperature: 6° - 8°
Shelf life: 2 year
Martha Guilty Pleasure (rouge/red)
Brewed with fresh sour cherry's this high fermentation ale has a ruby red color and a reddish pale head. This beer has a scent and aroma of fresh marzipan with an explosion of cherries and raspberries. A play of sweet and sour that refreshes and charms with a very light bitterness that nicely balances the whole. It is surprisingly light and easily digestible for a fairly strong beer.

Alcohol volume: 8%
Taste bitterness: 10 EBU
Colour: 28 EBC
Pouring temperature: 5° - 7°
Shelf life: 2 year
Martha Brown Eyes (strong dark)
This dark black beer in quadruple style with a second fermentation in the bottle is inspired by the best beers from Belgian Trappist brewers. The beer has a light brown dense foam head. Pleasant fruity scents of apple, candied pear, ripe strawberry and cherries with a slightly spicy touch of anise, licorice and caramel, warming in the nose. In the middle caramel comes up again, with many notes of dried fruit, and accents of caramel, coffee and chocolate from the roasted malt. A balanced and soft bitterness that flows into an intensively heated alcoholic finale, covered with a robust head.

Alcohol volume: 12%
Taste bitterness: 24 EBU
Colour: 80 EBC
Pouring temperature: 8° - 10°
Shelf life: 3 year
Martha Sexy Blond
Fish: Grilled turbot with béarnaise 
Meat: Entrecote with green pepper and cantaloupe potatoes 
Dessert: Crème brûlée 
Cheese: Old Kortrijk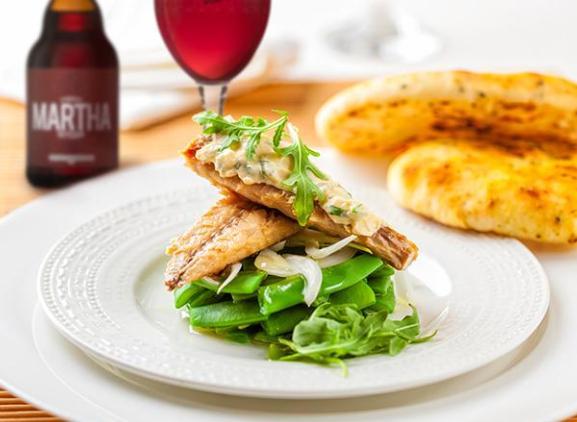 Martha Guilty Pleasure
Fish: Mousse of smoked mackerel 
Meat: Caramelized young pigeon in cherry beer with wild forest fruit sauce 
Dessert: Moelleux aux chocolats with vanilla ice cream
Cheese: Comté 18 months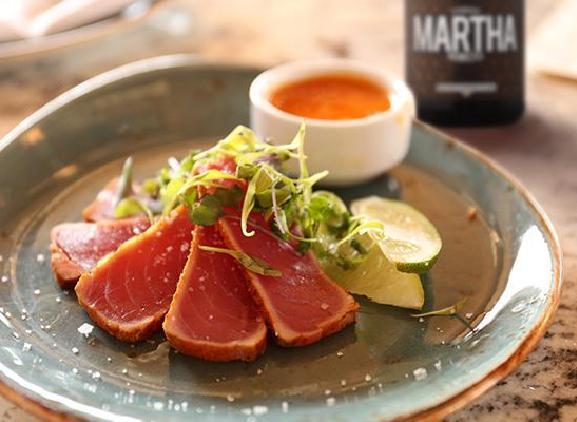 Martha Brown Eyes
Fish: Soft cooked tuna with oriental sauce 
Meat: Deer calf with cranberries, ointment of Butter nut and forest mushrooms 
Dessert: Brownie with dark chocolate and raspberry coulis
Cheese: L'Exquiq Herve soft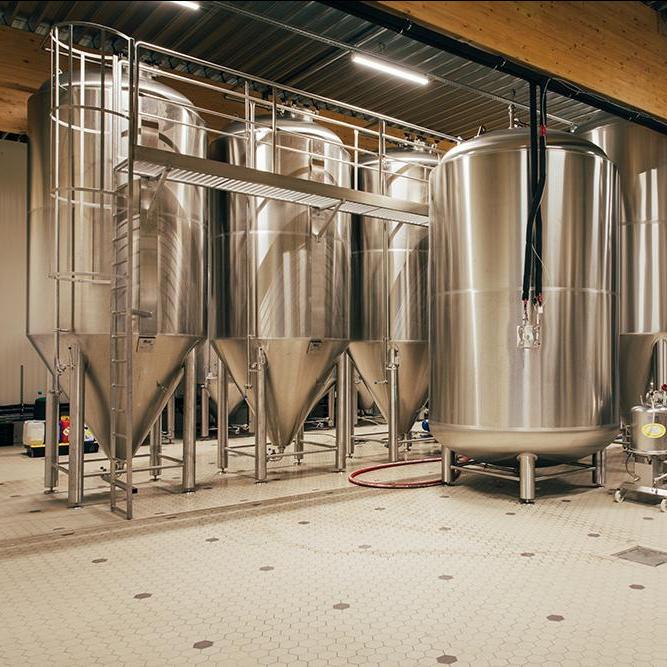 The Brew Society is a brewing community for beer entrepreneurs. With our brand-new installations, we offer a brewing and bottling service to craft breweries, cider producers and other beverage companies. Our greatest assets are quality, expertise and innovative brewing processes.
We offer a 360 ° service including recipe development, a brewing, bottling and canning service, packaging and a full analysis in our own laboratory. Our master brewer and his team can present an experience of more than 15 years.